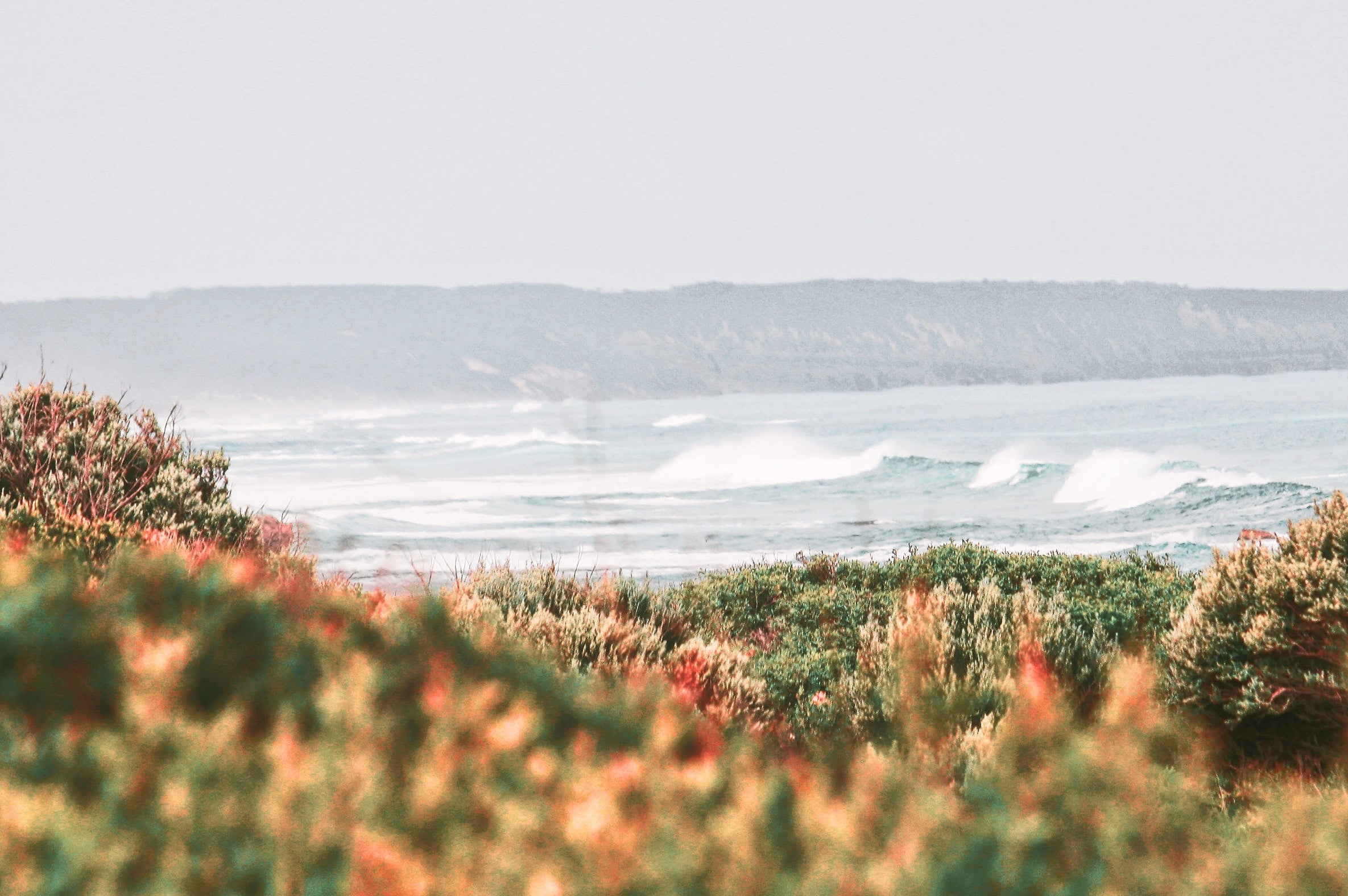 As the temperature drops, heaters blast hot air, and the cold wind blows, the battle for healthy skin begins. Dry air takes away the thin layer of oil that traps moisture in the skin, which results in dehydrated skin. Now is the ideal time to reassess the condition of your skin, and treat it with the correct skin care products for winter. It's all about hydration!
1. Use a heavier moisturiser
Generally speaking, if you're wearing a jumper and a coat then your skin needs extra hydration!  Moisturiser protects your skin from drying out and becoming irritated, so you want a cream that has plenty of goodies in it to keep you skin well nourished. For day time, our Botanical Moisturiser is full of rosehip oil and is super nourishing, but also light. And at night time - and this is the important one - you need to use a heavier intense moisturiser. Our elly b Dream Cream is the crème de la crème, packed full of super ingredients to feed your skin whilst you sleep…hence the name!
2. Use an exfoliant
You need to use a gentle exfoliant that is not "aggressive" so it won't dry out your skin. What does this mean?  Well it's best to use an exfoliant with spherical beads (like jojoba beads), to avoid scratching the skin's surface, which can cause micro tears. I'm always encourage people to exfoliate at night time, and follow with a good nourishing cream for the best results.  Getting rid of those dead skin cells and daily grime helps elly b Dream Cream (or your night cream of choice), to really absorb into your skin.  And this helps to even out your skin tone and brighten your complexion!  Our elly b Gentle Face Exfoliator is kind enough to skin to use up to three times a week.  However, if your skin is super sensitive I suggest only using our special cleansing cloth instead.
3. No super hot showers
As tempting as it is, having a long hot shower can dry out your skin. So try and reduce the time you spend in the shower (which is better for the environment anyway, and likely something you are used to if you're from a rural area in Australia during a drought!).  There may also be benefits to alternating warm water with cold in the shower for your health and skin too according to studies...worth a try.
4. Water is the "elixir of life"
Hydration is important year-round, but especially in winter as we often forget to drink water!  Tea and coffee are not sufficient sources of water alone. You should be drinking water all day long, regardless of the season.  If you're thirsty, this is your body's way of alerting you that it has lost too much water and you need to replenish.  If not resolved, this will then show in signs of dehydration - e.g. dull skin, dark under-eyes, surface wrinkles and loss of elasticity to name a few.  So drink up…most of us in the world are lucky enough to get water clean and free from our taps, and it has fabulous skin benefits.
5. Do some exercise 
I understand that its getting cool outside, and sympathise (the New England area is quite cold for Australia!).  But even just going for a walk will not only improve your body and mind, but a happier healthier you will be reflected in your skin colour and tone.
x Lel
Photo by britt gaiser on Unsplash